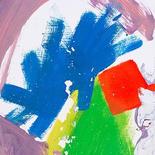 By Coady Raab, New Music Department
Rating: 9/10

The sound of Alt-J can only be described with one word: different. With mixtures of electronic, folk, rock and pop, the sound of Alt-J is truly within its own genre. The band started in 2007 in Leeds, England. Their first album An Awesome Wave, released in 2012, hit it big in the underground scene. Now, 2 years since becoming known, Alt-J is back with their new album This Is All Yours.

The album, just as their last, is made so one song flows into another, with the intention of the album being listened to all in one sitting. This Is All Yours starts out with "Intro" setting a soft mood for the album. Then the music transports you to the magical place of Nara, Japan, with their song "Arrival in Nara." The land of Nara is home to the Sika Deer, who are highly respected and allowed to roam as they please throughout the town. While the album starts out with a somewhat melancholy theme, the music is revamped when "Left Hand Free" plays. An electric guitar comes out with beautiful riffs, giving new life from the fogginess of the echoing voices in the beginning of the album. This song is the peak of energy for this album. "Left Hand Free," however, steers away from that classic Alt-J sound and instead goes for a more commercial mainstream view.

Alt-J reconnects to their earlier sounds with the continuation of "Bloodflood" off their last album, this time with part II. The band also continues their 'movie spotlight' with the song "The Gospel of John Hurt". On their previous album, they wrote the song "Matilda" about the little girl from the film Léon: The Professional. This time their song recounts the famous death scene in Alien when an alien rips through John Hurt's chest.

The album ends the journey with "Leaving Nara", leaving the listener satisfied but still with a sense of wanting more. After listening, I always find myself going through the album another time, just to piece together what I heard. The 55 minutes of music this album gives perfectly encapsulates what the band is all about. Giving you high energetic moments tied into soft, almost depressing times, This Is All Yours is a great addition to Alt-J's music.