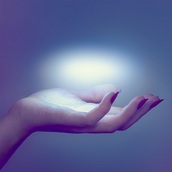 By Gracie Sands, New Music Department
Rating: 8.5/10

They Want My soul is the eighth album by Austin-based indie rock band Spoon, and perhaps the best album they have released yet. The band has been producing music for a solid 20 years yet have managed to stay true to their original sound. The record is made up of tracks filled with catchy hooks that pull you into the music. The first track on the album, "The Rent I Pay," starts off with a single snare hit that gets the momentum going without ever slowing down. The track was produced by Dave Friedman, making it the first time that the band has worked exclusively with big-name producers. The first three tracks Friedman produces are lined with psychedelic riffs and embellishments that are unique to the style of the band. Britt Daniel's gritty tone and emotional lyrics create a personal connection between the group and their fans by giving a look into the lives and thoughts of the band. Spoon managed to dig deep to compile this impressive set of tracks because each one is just a good, or better, than the last. The level of consistency is what makes "They Want My Soul" such a big success.

It is easy for an album to grab the attention of their listeners. The challenge is keeping that attention from the first track all the way until the last and this record managed to achieve this. The first time I heard it, I listened to it all the way through. The record was also released on vinyl, which allowed me to hear the music in an entirely different way. Because of the constant variation in sound from track to track, the album is able to display what the band is truly capable of producing. We hear their upbeat, psychedelic, sappy and spacey sides all within the span of 37 minutes. This is no easy task. The latter end of the record is primarily produced by Joe Chiccarelli- a mastermind whose repertoire consists of names all the way from Frank Zappa to The Shins. One of the two singles off the albums, "Do You," has an infectious beat and catchy chorus that seems to be constantly getting stuck in your head. The last track off the album, "New York Kiss," Reveals Spoon's sentimental side and definitely leaves listeners wanting a little something more. Overall, I give They Want My Soul an 8.5 out of 10 because the album as a whole is just a great listen and is arguably the strongest LP Spoon has released up to this point in their musical career.