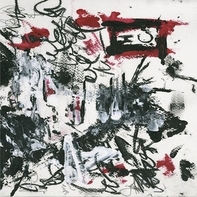 By Coady Raab, New Music Department
Rating: 6.5/10

Indie rock band from L.A., Francisco The Man has been working together since 2009. Since then they have only released a few singles, but now Francisco The Man is ready for the spotlight with their debut LP Loose Ends. With a name and sound seemingly styled after Portugal. The Man, this band is has everything to love for an up and coming indie band.

The pride and joy of Loose Ends is "Progress", surely their most popular song. It contains sounds like no other. Starting out with a mellow mood, the song quickly jumps to a fast paced anthem, like something you'd be blasting on the radio while driving down highway with your windows down.

Even though this album has some great songs, it falls short of it's full potential. Every song seems to blend together, with barely anything standing out. Nearly every song on Loose Ends is above the four minute mark, which can be great, but sometimes all you want is a nice quick song to pick you up and sadly this does not happen with Francisco The Man. The low point of this album is "In My Dreams" which really just sounds like eight minutes and five seconds of a conglomerate of noise.

Loose Ends is still a respectable piece of art, and while Francisco The Man has a lot to learn, they have the potential to become a better and well-known band. I have high hopes for the band and will be eagerly awaiting their next piece.