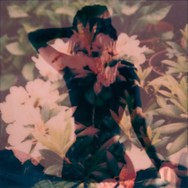 By Coady Raab, New Music Department
Rating: 4/10

Coming out of the ever-changing Chicago music scene is the band Modern Vices, with their debut LP Modern Vices. Their sound is quite like The Strokes, or older works of The Arctic Monkeys.

Modern Vices gives the tone of edgy garage music, one where you can't tell if it's recorded badly or they're muffling their voices on purpose. Whatever it is, it's quite unsettling and gives a bad vibe to most of the music in this album. Every song seems to be the same, one with an electric guitar playing in the background and then the singer yelling his words, instead of truly singing. Some of their songs seem to break away from this idea, but that doesn't make them any better. Take the song "Nothing So Cold". All this song seems to be is Alex Rebek, the singer, complaining.

Modern Vices isn't all terribly horrible though, there is a beacon of hope lying in "Pleasure Gun". The song has a pretty catchy tune, and while it doesn't convey the best or clearest of messages, it has a better sound than the rest of the album as a whole.

Modern Vices is approaching their second year together, and has released one album. It shows that they (at least hopefully) put a lot of work into Modern Vices, and while it does not sound that great the band does know how to play and could in the future release something worthwhile. It may be a long time until we hear something better from them, but nonetheless it has the potential to happen.