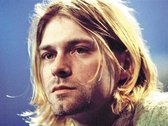 By Noreen Anderson, New Music Director
Recently, a 1988 mix-tape made by deceased singer/songwriter Kurt Cobain was released. After listening, my first impression is to say that it's pretty disturbing. It's hard to even consider this mix music because it sounds more like chaos. Montage of Heck is very hard to listen to. Between screaming women, snippets of famous music and graphic sound effects, Cobain clearly uses these 33 minutes to make a statement and he does not fall short.
So, I think there are three key parts to this mix-tape that need to be heard. The reason I chose these three particular parts are because they all evoked a physical reaction out of me, and none of them were exactly pleasurable. Kurt Cobain was known to take on some pretty heavy social issues during his time, such as homophobia, corruption, drug use and depression, and these issues seem to have penetrated this mix through his bold use of noise.
First, skip to the 3:00 mark. Here you'll encounter almost 40 seconds of what sounds like a man throwing up. This almost makes my stomach churn, and even makes me feel like I'm going to gag a little. But more than anything, it evokes in the listener a certain sick sadness for the victim. He's out of breath and he's moaning with a mid-range pitch of fear for the next wave of sickness. For most of his life, Kurt Cobain suffered from an undiagnosed stomach disorder, which later led to an eating disorder, making it hard for him to keep his food down. Do these 40 seconds effectively paint a painful and personal enough picture?
Now, skip to 5:10. Here, you'll hear 10 seconds of a screaming and struggling woman. Her pitch starts out pretty mid-range, but near the end of her struggle it seems to get higher, evoking a feeling of desperation. This portion of the piece is almost eerie, because there is a low-pitch, almost manly voice the overlaps with the struggled screams, which can only make the listener wonder what Cobain's purpose was there. Kurt Cobain was also an outspoken
feminist
, so this part of the mix-tape could very well be symbolic of the struggle for women's equality and the feeling of exhaustion Cobain may have felt at the divide between men and women.
Move to 8:11 this time. Here, things get explicit, as a man is yelling, quickly and loudly at the top of his lungs, with his pitch and tempo getting lower and slowing down, respectively, as he nears the end of what sounds like an angry yet frantic speech. In the middle, the man yells, "misguiding you, perverting you," as he finishes with, "you poor, sad, unguarded soul." This little speech definitely has an impact on the listener because the passion within the voice is obvious, evoking empathy and almost anger, at whoever the corruptive culprit may be. "The duty of of youth is to challenge corruption," was one of Cobain's more famous quotes, so could this be representative of his personal views?
Most of the back-half of the piece consists of various portions of famous songs mixed with speaking. I completely recommend listening to the entire mix, as it is fantastically impactful if you are willing to sit uncomfortably almost the entire time. But Montage of Heck is Kurt Cobain's attempt at showing the listener what is going on inside his head, and it is pretty disturbing to say the least.