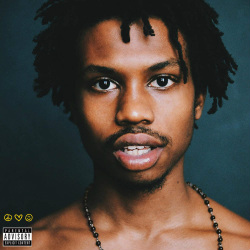 All We Need - Raury

Reviewed by Coady Raab, New Music Director

Rating: 7/10

Straight out of Atlanta, Georgia comes the bright and vibrant sounds of Raury Deshawn Tullis. Known by his stage name, Raury, he has come to release his first studio album, All We Need. Only 19, Raury has already released a mixtape as well as multiple singles. Continuing with his experimental rap vibes, Raury uses All We Need to try out different styles to see what fits.

All We Need features collaborations with big names such as Tom Morello, Big K.R.I.T, and RZA. The track "Forbidden Knowledge" featuring Big K.R.I.T. shows off the fact that Raury is wishing to make some songs more like the traditional rap game. While I applaud Raury for trying to appeal to everybody, the sound doesn't fit him. The names of featured artists may pull one in to listen to the album, but they are far from the best parts of it. The lead track of the album "All We Need" more accurately shows what Raury is all about. It combines his rap with a chorus that sounds almost like a gospel choir, and the weirdest part about all of it is, it works.

The song "Revolution" carries on the sounds of "God's Whisper" in his previous mixtape, Indigo Child. The intro with guitars strumming in unison communicate an idea of power and unity. The familiar tones of Indigo Child bring a nice sense to the album to reassure that this is still a work of Raury, one that will stand out. His track "Devil's Whisper" also brings back the original Raury, but with a slight twist. It's a darker and slower version of his previous songs.

All We Need ends with the track "Friends", featuring Tom Morello. The twist Raury takes on his music is great, but this track stands out the most because it's the only one on the album that sounds like an actual "song", so to say. While all the tracks on All We Need are all very solid, they all sounds fleeting but "Friends" is the track that gets stuck in your head and keeps you listening to Raury's work. Raury has made great progress in finding his own original sound, and by doing so he has taken influence from just about everything, All We Need is still only one of the first pieces by Raury, and while it is good, I am certain he will do even better in the future.