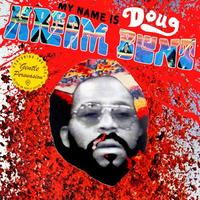 My Name is Doug Hream Blunt - Doug Hream Blunt

Reviewed by Coady Raab, New Music Director

Rating: 5/10


My Name is Doug Hream Blunt, a statement of an album made by the man himself, Doug Hream Blunt. You might be asking "Who exactly is Doug Hream Blunt?", well that's okay because we all are. Blunt learned how to play music back in the 80's, at the age of 35 while taking music classes. Him and his other classmates formed a band and through that, Doug Hream Blunt has released this one of a kind album.

This album is somewhat of a Jazz-Fusion extravaganza, and its first track "Fly Guy" exemplifies it. With a snare drum beating in the background, and woodwinds sounding almost like train whistles, this track gives the album an odd beginning.
"Gentle Persuasion", Blunt's hit track, is a subtle seduction attempt to his audience. The song has almost four minutes of smooth Jazz tunes smacked into the middle of it, with no lyrics, Blunt is trying to make this as carnal as can be.
With other track names such as "Ride the Tiger", "Caribbean Queen", and "Love Land", one can tell that Blunt is meaning for something more than just music in this album.

Despite his unwanted advances, Blunt has put together a pretty solid album. Blunt brings a different sound to today's modern music, but it isn't original, rather one that we passed on decades ago. Blunt is a talented musician, but every track on this album seems to blend together as the same sound, and while consistency can be good, here it just doesn't work. I hope Blunt can find a nice love interest with this album, and then maybe after that he can focus on making better music.