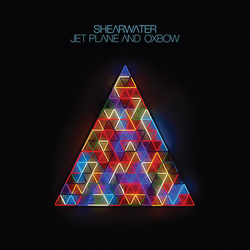 Jet Plane and Oxbow - Shearwater

Rating: 7/10

Reviewed by Matt Wasserman, New Music Department

From a small band in Austin, Texas, Shearwater comes with a great new album with an indie sound that hooks you in from the first track, but nothing is perfect. As small as they are, I thought it would be useful to compare some of their sounds, starting with their first album from 2001. They had a much slower version of their current music, but after a couple listens, it gets you to really pay attention to some very interesting lyrics that have more depth than a lot I've heard from big headliner bands.


This album though is something else. As a not so crazy indie music fan, listening to this album was a different experience, but a good one at that. It's relaxing sound combined with the exciting vocals of Jonathan Meiburg create an environment in your head and vivid imagery that you can't get rid of when you close your eyes. It's too bad that the same image was created after every song.

The first song, Prime, reels you in fast and gets you excited for a lot of other great songs and exciting electronic beats. After Filaments and A Long Time Away, the tracks have a decent drop off into the same exact sound. Those three songs stood out, but sadly I lost interest when listening through the entire album. One at a time, they each sound amazing, but conjoined aren't perfect.

For listening to Shearwater for the first time ever, it was a great thing to do and I recommend it for that, but I would only hope that when they produce more music, they keep good songs while being able to diversify an album so that it doesn't just sound like one long song.