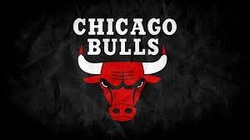 By Jack Phillips, Staff Reporter

First the Bulls defeated the defending Eastern Conference Champs, the Cavs, then the Brooklyn Nets, and then last night, the Orlando Magic. The Chicago Bulls have started off 3-1 in the 2015-2016 NBA season. With a game-clinching block by Pau Gasol against the Cavs, a 15 point win against the Nets, and some clutch free-throws by the Bulls in their 5 point victory over the Magic, the Bulls are looking great with the new offense directed by new head coach, Fred Hoiberg. Since Tom Thibodeau was fired after last season, the defense has continued to shine and now the offense has begun to improve as well. With the new offense, some of the players have been able to show their true colors and I think if this offense continues to improve, the Bulls could be a real contender in the East this year. Here are the Top 6 players to look out for in the new offense this season:

#6: Tony Snell: Snell isn't a household name for the Chicago Bulls, but with the new offense, we can clearly see that Snell is fitting in perfectly and should expect to see nothing more than great improvement. Snell already averages 8.3 points per game this season and, although this may not seem to be much, he has really sparked the offense thus far. Snell looks to be a key "igniter" behind the three point arc and someone who hustles for every loose ball this season and although he may not seem great yet, he has the potential to really impact this team this year.

#5: Doug McDermott: With the loss of Kyle Korver to the Atlanta Hawks a few seasons ago, the Bulls have finally found his replacement: Doug McDermott. As a sharpshooter, McDermott is able to make ridiculous shots even when many hands are in his face. McDermott already has made a game winner in the final preseason game against the Mavericks and coming off the bench, he is very reliable when the ball is in his hands. Another man that may not seem like such a big impact averaging only 8.5 points per game, he still brings a lot of energy to the team and we have to remember that we've only played 4 games so far. McDermott is clearly a man to watch on the court and with the new offense has been given a chance to show his true shooting.

#4: Derrick Rose: You're probably wondering, why did I put Derrick Rose at #4? Well, with three years in a row of seasons affected by injury, Rose has not been as dependable as we would like him to be. That being said, he has continued to work hard through physical therapy and long off-seasons. Good news for Bulls fans, for the first time in 3 years, Rose completed an off-season where he worked on his overall game and not just his knees. Although he did get elbowed in the face and missed almost all of the preseason, Rose is back for the regular season and seems to be rocking that new face mask. With 11.8 points per game and 5.5 assists per game, Derrick Rose is already impacting the new offense significantly. He may not be his 2010 - 2011 MVP-self, but he still shows signs of potential to be great once again.

#3: Pau Gasol: How could I not put this man on our list? Gasol, one of, if not the most influential big men on this team really knows how to work in in the post. This man dominates the paint almost every game and has some of the dirtiest post moves and hook shots in the NBA. Not only can he rebound and shoot, but he can do his fair share of passing as well. In this new offense, Gasol can continue to do what he did last year, but also not have to rely on being the only shooting big man, but I'll save that man for #2. With 12.5 points per game and 7.8 rebounds per game, Gasol looks to continue to ignite the low post offense as well as dominate the boards.

#2: Nikola Mirotic: You probably saw this one coming since I almost gave him away in #3, but indeed, Mirotic is going to impact this offense a ton this season. For every big man comes rebounds and close to the basket offense. But imagine if one big man went the extra 23 feet and 9 inches, literally. Well, look no further, because Nikola Mirotic can do just that. An absolute threat and ace from the three point line, Mirotic knows how to spread the floor. He can get in the paint and battle for rebounds as well as run the pick and pop to perfection. He is every slow big man's worst nightmare with his ability to make them chase him on the three point line. With the new offense, Mirotic already averages 18.8 points per game and seems to be emerging as a potential All-Star this season, assuming he continues his amazing play.

#1: Jimmy Butler: I couldn't forget the Most Improved Player of the 2014-2015 season. In my opinion the new face of the Chicago Bulls, I unveil my #1 pick to be Jimmy Butler. Coming off of a breakout season last year, Butler is now one of the most hard-working and intimidating players on the Bulls. Not only is he a treat on the offensive end, but anyone guarded by Jimmy Butler is lucky to get in the double digits for points but expected to commit turnovers left and right. Butler's quick hands and long arms (along with great defensive coaching in years past from Tom Thibodeau) help give the Bulls a really intimidating defense. But defense aside, Jimmy Butler is the key to the new offense's success. Butler is dependable and clutch in key situations and can shoot 3's, mid-range, and finish fancy lay-ups and dunk like an All-Star through traffic. Averaging 19.5 points per game, Butler will surely be the head of the Bulls, hopefully joined by a healthy Derrick Rose.

Even though these are my Top 6 players in the new offense, I should still mention some other players that may help the new offense. Joakim Noah and Taj Gibson will always grab the Bulls a rebound, fight through contact in the paint for baskets, and pump up the Bulls in any way possible. Aaron Brooks and E'Twaun Moore will come off of the bench and keep the ball safe with their great ball handling and tickle the twine with their dependable shots as well. Finally, Mike Dunleavy can light it from deep even when the shot seems covered. The Chicago Bulls look really good so far and, in my opinion, could potentially clinch the East later in the Post-Season.