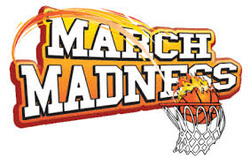 By Chase Swaringen, Senior Sports Analyst


The madness has already begun yet March is a long ways off. However, it is never too early to start thinking about a strategy for winning the office bracket challenge or the family bragging rights battle. The best strategy to use is the high-risk high-reward Cinderella pick. Fortunately for those looking to implement that strategy, there are plenty of early Cinderella choices that have already proven they can win big games. Without further adieu, I present Swaringen's Sleepers.

The list for the top sleepers and a case for each one's success is as follows:

George Washington Colonials
One of the most diverse teams in college basketball is also one of the most dangerous and well rounded. The Colonials play in the consistently underrated Atlantic Ten Conference which recently has been dominated by teams like Dayton and Virginia Commonwealth but George Washington have the depth and the talent to be a serious conference threat and a sleeper in the NCAA Tournament. Head coach Mark Lonergan has led his team to two straight twenty-win seasons and Colonial Army should expect nothing less this year. After a season in which he averaged 12.5 points, 5.3 rebounds, and picked up an Atlantic Ten All Defensive Team selection, senior Patricio Garino will be looked at to carry the team. Garino, an Argentine, has the size of a power forward and the skill of a guard and is truly an impact player. However, Garino has a well rounded supporting cast of players who can pick up the slack if needed. Senior forward Kevin Larsen, from Denmark, has averaged 16.5 points per game through two games and Sophomore Yuta Wantanabe, from Japan, can come off the bench to bring defensive intensity to the floor. The Colonials seem to have the perfect blend of young talented play makers, and veteran leadership that lead to deep runs in the big dance. If you need more reason to believe, they recently handed the sixth ranked Virginia Cavaliers their first loss in a thriller. #RaiseHigh Colonial fans, your team is for real.

North Florida Ospreys
The Atlantic Sun Conference was put on the map in 2013 when Florida Gulf Coast stole the nation's heart by beating second-seeded Georgetown and San Diego State in the NCAA Tournament. Unfortunately for Eagles fans, another Florida team is locked and loaded and looking to make their mark on the 2015-16 season. The Ospreys of North Florida are a small in size but they love to get out and run in transition. If teams fail to play transition defense and close out on open shooters, North Florida is capable of scoring eighty or more points. The Ospreys also have experienced players on their team like star junior guard Dallas Moore. Moore averaged 15.8 points per game, good for the team's leading scorer, and was also the floor captain averaging 3.65 assists per game. Returning as well, is the ironically named Beau Beech who averaged 12.9 points per game a season ago. For the Ospreys, their Achilles heel will be their ability to shoot the three ball. They are certainly capable of catching fire from downtown like they did in a win against Illinois (17 Three Pointers Made) but if they have an off night, their defense may not be good enough to keep them close. Nonetheless, the Ospreys are certainly capable of turning some heads with their run and gun offense and will look to return to the NCAA Tournament for second straight season.

North Carolina State Wolfpack
Although not necessarily a Cinderella, the Wolfpack are definitely a sleeper because of the strength of the ACC and the projected sixth place finish in the conference given to them by CBS Sports. Sixth place in the Atlantic Coast Conference almost guarantees a ticket to the dance but the Wolfpack will most likely slip in under the radar if they are put into the field. It is tough to earn any respect in one of the best conferences in college basketball and when people think of the ACC, most minds go straight to powerhouses like Duke and North Carolina but N.C. State has the talent to make a case for playing their way into the elite eight. Many people undervalue this team because of their strength of schedule but if the Wolfpack can fight through a moderately tough non-conference season, pick up some quality wins in conference play, and make the field of sixty-eight, it will be hard to beat them come March. The Wolfpack backcourt is strong and headed by junior Anthony "Cat" Barber who has averaged 15.7 points and 5.7 assists per game this year. N.C. State also has an interior quartet consisting of brothers Caleb and Cody Martin (18.3 and 4.0 points per game), Abdul-Malik Abu (15.0 ppg), and Beejay Anya who was named ACC Sixth Man of the Year last season. The Wolfpack also have standout freshman guard Maverick Rowan who has made some noise in his first three games by averaging 15.3 points per game, good for third on the team. Consistency will be the main issue this year for head coach Mark Gottfried's team as they already have a bad loss to William and Mary. If they play to their full potential all year, they could finish as high as third in third in the ACC. Diamonds are only created under pressure and if N.C. State can navigate their way through a strong ACC they could be a scary team in March.

UAB Blazers
Conference USA was basically written off last year until UAB shocked Iowa State in the opening round of the 2015 NCAA Tournament. The Blazers were out for blood then and are hungrier than ever this year. All five starters from the 2014-15 rendition return for another run as well as 91 percent of the offense. This team was considered young last season and with another year of experience under the belt, the UAB offense is poised to pull off some major upsets before March even begins. The Blazers lost a heart breaker to a rebuilding Auburn team but have games looming on the horizon against Illinois and the winner of an Iowa State versus Virginia Tech matchup in the Emerald Coast Classic. Senior guard Robert Brown is the leader of this team and was last season's leading scorer with an average of 13.7 points per contest. The sophomore duo of guard William Lee--a former Mr. Alabama Basketball--and forward Chris Cokley will be looked upon to step up their play this season after tallying averages of 8.0 and 7.9 points per game respectively. With no established big man, UAB will have trouble throughout the season rebounding and trying to stop teams offensively under the basket but forward Tosin Mehinti and the aforementioned Chris Cokley, who blocked 92 shots cumulatively, can hold their own in the paint. Opponents beware because angering the Blazers is like playing with fire.

Valparaiso Crusaders
Move on over Scott Drew. It's your little brother's time to shine. Bryce Drew, son of former Valparaiso coaching legend Homer Drew, has begun to establish his own legacy in coaching. A season after nearly shocking Maryland in a March Madness classic, Drew's Crusaders will be returning in bunches. Bunches as in all but one returning player. The entire starting five remains intact and they return their top eight leading scorers from last season. Junior forward Alec Peters is a nightmare for opposing teams. He can create his own shot off the dribble, or post up and beat you down low. He also shot 46.6 percent from beyond the arc last year. Handling the ball when Peters isn't in control are unrelated guards, sophomore Tevon Walker and senior Darien Walker. Both can provide offense (10.3 and 10.7 points per game) and can shut down opponent's star players. On the interior is senior Vashil Fernandez who can provide some offensive spark (6.9 ppg) but is mainly a rim protector (2.9 blocks per game). Not convinced just yet? The Crusaders play eight to ten men deep which is a huge benefit when March rolls around. Although there are no major challenges facing Valparaiso in the Horizon League, the Crusaders have two tough matchups awaiting in twenty-fifth ranked Oregon, and Oregon State. Another twenty-eight win season might be tough to accomplish but Valpo is at no shortage of talent and are hungry for a chance to finish what they started in last year's tournament.

The beauty of college basketball is that there is never any guarantee for anything. Any team can lose on any given day. But if you are faced with a tough choice in your bracket this year and you see one of the teams mentioned above on Selection Sunday know that being gutsy and choosing one of them to go deep in the tournament can help you win some cash and major bragging rights.